The Nebraska Civil War Veterans will always be remembered for their service.Here is a list of Platte County veterans who served in the Civil War.We will be updating the list next week to finish adding the names to the best of our accountability..With more information coming forward we hope to have a completed list very soon.So keep checking back for further updates.
Special thank you all you have contributed to the list.The memories shared from past loved ones is also a much appreciated gesture,although sad some of the stories.It's sad to see so much concern over the monuments that have come into question by so many, when fact is,is part of history,and should not be changed to make way for different views from other for already what has taken place.
This is the most up to date list on those who served in the Civil War,and who lived in Platte County in Nebraska.If you have a past relative who served in the Civil War,and their name is not on the list.Please contact me,so we can add it to the list....Platte County Nebraska Civil War Vets Only Please.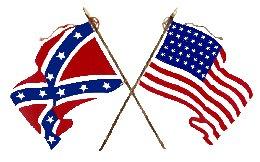 A
Henry L. Adams Cpl Co. H, 27th Illinois Infantry 28 Jun 1901
William T. Allen Pvt Co. C, 1st U.S. Infantry 1 Dec 1909
John M. Anderson Pvt Co. B, 37th Illinois Infantry 1 Jan 1909
William R. Anthony Sgt Co. A, 81st New York, Infantry 26 Jul 1916
Joseph W. Apgar Co. G, 1st Ohio Cavalry 8 Mar 1918
O. H. Archer Pvt Co. E, 41st Wisconsin Infantry 20 Oct 1896
Edward W. Arnold Captain Pawnee Scouts 11 Oct 1879
Charles Asher Pvt Co. D, 20th Iowa Infantry 21 May 1884
B
James A. Baker Pvt Co. D, 190th Ohio Volunteers 25 Feb 1917
August P. Balzer No Info.
Benjamin Barnica Pvt Co. G, 118th Illinois Infantry 6 Oct 1920
Andrew Batlinger 24 Nov 1925
Henry C. Bean Cpl Co. K, 9th U.S. Infantry 22 Apr 1922
Josiah C. Bearss Co. M, 15th New York Engineers 27 Feb 1914
William Becklam Pvt Co. B, 105th Illinois Infantry 8 Apr 1926
Evan R. Bisson Pvt Co. D, 45th Illinois Infantry 3 Jan 1931
Henry Van Blaricom Pvt 21 Oct 1891
Jared O. Blodgett Cpl Co. G, 96th Infantry 26 Aug 1921
Alonzo Breed Sgt Co. A, 20th Iowa Infantry 7 Jan 1909
Christopher Brinkman Pvt Co. D, 88th Illinois Infantry 28 Mar 1920
John R. Brock Pvt 122nd Pennsylvania Infantry 21 May 1927
Daniel Brooks Pvt Co. D, 1st New York Infantry 8 Aug 1914
James L. Brown Pvt Co. D, 144th Indiana Infantry 17 Sep 1924
John Burrell Pvt Co. C, 29th Wisconsin Infantry 21 Mar 1932
James Burrows Pvt Co. B, 103rd Illinois Infantry 2 Jan 1926
Orson D. Butler Lt Co. D, 51st Illinois Infantry 27 Apr 1911
John W. Byrnes Sgt Co. H, 13th Tennessee Infantry 9 Mar 1921
C
Bryan Caffrey Pvt Co. C, 9th Connecticut Infantry 18 Feb 1933
William J. Campbell Pvt Co. H, 13th Kansas Infantry 26 Mar 1910
William S. Campbell Cpl Co. H, 18th Missouri Infantry 13 Aug 1892
Thomas Carney Pvt Co. B, 1st Kansas Mounted Inf. 24 Nov 1875
Joseph P. Carter Pvt Co. G, 11th Illinois Cavalry 5 Jun 1911
Augustus W. Clark Sgt Maj 53rd Illinois Infantry 13 Sep 1916
Edward T. Clark Sgt 37th Pennsylvania Infantry 7 Dec 1920
Darwin Clark Bugler Henshaw's Btry, Ill. Artillery 13 May 1920
Sylvester J. Cleveland Pvt Co. I, 153rd Illinois Infantry 24 Dec 1921
Samuel J. Coldwell Pvt Co. C, 1st Wisconsin Infantry 8 Nov 1920
Henry P. Coolidge Lt Co. I, 8th Iowa Cavalry 27 Sep 1918
Jerome B. Curtis Pvt Co. A, 8th Missouri Infantry 28 Apr 1913
D
Albert C. Darling Pvt Co. H, 31st Iowa Infantry 24 Feb 1915
Lackey Devany Pvt Co. F, 9th Missouri Infantry 12 May 1908 St. Bonaventure
James Dickenson 8 Apr 1885
John Dieter Pvt Co. C, 51st Illinois Infantry 15 Feb 1928
John C. Dineen Pvt Co. E, 15th U.S. Infantry 26 Jan 1918
William M. Dixon Pvt Co. A, 33rd Indiana Infantry 23 Oct 1910
Solomon A. Dickenson Lt Co. I, 26th New York Cavalry 28 Aug 1887
William F. Dodds Pvt 11th Pennsylvania Infantry 4 Nov 1921
George L. Dorr 22nd Illinois Infantry 4 Mar 1905
George E. Drake 3 Nov 1877
Albert Dresser Cpl Co. D, 38th Wisconsin Infantry 30 Aug 1895
Andrew L. Dussell Pvt Co. C, 9th Iowa Cavalry 31 Jan 1924
E
John W. Early Pvt Co. D, 19th Ohio Infantry 19 Jun 1888
Solomon J. Edwards Pvt Co. B, 114th New York Infantry 8 Apr 1882
Jacob H. Ellis Pvt Co. E, 132nd Illinois Infantry 11 Mar 1884
George W. Elston Pvt Co. G, 38th Wisconsin Infantry 18 May 1912
F
Patrick Farley Pvt 34th Illinois Infantry 21 Jul 1921
Carl Fisher Confederate Army 20 Apr 1917
J. Flarity No Info.
Frank Fleming Pvt Co. I, 31st Wisconsin Infantry 5 Feb 1907
James Frazier Pvt Co. L, 4th Iowa Cavalry 31 Jan 1908
G
James H. Galley Pvt Co. K, 2nd Nebraska Cavalry 24 Mar 1930
Fredrick Gerber Pvt Co. H, 52nd Infantry 2 Apr 1900
Edward A. Gerrard Cpl Co. D, 2nd Nebraska Cavalry 25 Jul 1925
Charles F. Gleason Pvt 10th Massachusetts Volunteers 20 May 1924
Jacob Gregorius Pvt Co. I, 18th U.S. Infantry 3 Jul 1886
H
Louis A. Hahn Pvt 47th Pennsylvania Infantry 5 May 1914
Washington Hardy Pvt Co. E, 160th Ohio Infantry 19 Jun 1919
John Hammond Captain 1st Minnesota Heavy Artillery 20 Oct 1891
Charles C. Heitsman Pvt Co. F, 42nd Illinois Infantry 26 Oct 1885
John Henderson 1st Lt Co. I, 33rd Iowa Infantry 23 Aug 1895
Robert H. Henry 1st Lt 11th Wisconsin Volunteers 1 Feb 1900
Carolus G. Hickok Cpl Co. C, 176th Ohio Infantry 14 Apr 1927
James R. Hilliard Cpl Co. I, 13th Tennessee Cavalry 27 Sep 1924
Steven B. Hunt Co. B, 28th Iowa Infantry 30 Sep 1874
I
...........................................................................................
J
J. C. Johnson Pvt 21st No. Carolina Inf., Confeder 22 Aug 1911
James Jones 17 May 1881
Lewis Jones Cpl Co. A, 3rd Indiana Infantry 26 Apr 1930
John Jostes Pvt Ordnance Department 8 Aug 1918
K
Edward C. Kavanaugh Pvt Co. I, 7th Wisconsin Infantry 6 Dec 1879
John Keeler Pvt Co. D, 28th New York Volunteers 17 Jun 1914
Patrick H. Kelly Cpl Co. K, 2nd California Cavalry 5 Nov 1911
Grandville Kilton No Info.
Joseph R. Kinnan Cpl Co. C, 44th Indiana Infantry 7 Oct 1902
James W. Kinsman Cpl Co. I, 93rd Illinois Infantry 12 Feb 1920
Henry C. Kline Sgt Co. C, 116th Illinois Infantry 8 Feb 1905
Samuel E. Knower Cpl 2nd Massachusetts Infantry 27 Oct 1912
Julius Krueger Pvt Co. K, 2nd Wisconsin Infantry 3 Mar 1884
John Kuhr Pvt Co. K, 2nd Nebraska Cavalry 31 Oct 1876
L
Peter J. Lawrence Pvt Co. I, 3rd Illinois Cavalry 16 Mar 1890
William Lawrence Pvt Co. D, 3rd Illinois Cavalry 8 Apr 1891
John N. Lawson Pvt Co. E, 46th Ohio Infantry 30 May 1881
William A. Leavy Pvt Co. C, 4th Infantry 6 May 1924
George Lehman Lt Pawnee Scouts 12 Jun 1918
William H. Lewis Pvt Co. E, 13th New York Volunteers 26 Jun 1909
Isaiah Lightner Captain Co. F, 7th Maryland Infantry 2 Mar 1923
Jacob E. Ludwick Pvt Co. C, 183rd Indiana Infantry 5 Mar 1920
Henry G. Lueschen Pvt Co. E, 3rd Wisconsin Infantry 5 Nov 1917
Herman G. Lueschen Cpl Co. E, 3rd Wisconsin Infantry 26 May 1934
M
William A. Malloy Cpl 82nd Pennsylvania Infantry 10 Feb 1890
William W. Mannington Pvt 71st Pennsylvania Infantry 31 Dec 1921
James Martin Pvt Co. F, 27th Illinois Infantry 7 Jun 1929
David T. Martyn, Sr Pvt Co. D, 145th Illinois Infantry 28 Apr 1933
Jacob R. McCartney Pvt Co. I, 100th Ohio Infantry 10 Oct 1915
George W. McCormick Pvt Co. A, 52nd Wisconsin Infantry 2 May 1926
Josiah McFarland Pvt 57th Pennsylvania Volunteers 16 Mar 1901
Neil McLean Pvt Co. H, 12th Illinois Cavalry 11 Dec 1911
William L. McQuown Sgt 206th Pennsylvania Cavalry 26 Aug 1909
Robert McCray, Sr. Pvt Co. H, 98th Ohio Infantry 14 Nov 1920
James R. Meagher Lt Col 6th Kentucky Cavalry 1 Mar 1915
James Meyers Cpl Co. F, 19th Illinois Infantry 20 Jan 1900
John Meyer Pvt Co. A, 11th Iowa Infantry 19 Nov 1919
Robert B. McIntire Pvt Co. G, 129th Illinois Infantry 18 May 1881
Arthur Miles Pvt Co. H, 103rd Illinois Infantry 22 Oct 1897
Daniel Mock Pvt 61st Pennsylvania Infantry 18 Aug 1919
Robert Moran Lt Col 2nd West Virginia Volunteers 6 Dec 1902
Joseph S. Murdock Pvt Co. L, 15th New York Cavalry 12 Jun 1898
N
William Neeley Pvt Co. H, 79th New York Infantry 29 Jul 1913
James Nolan Pvt Co. C, 118th Illinois Infantry 4 May 1903
James Polk Nunnally Pvt 3rd Missouri Calvary, Confederat 22 Oct 1930
O
Thomas O'Conner Pvt Co. D, 2nd Ohio Infantry 10 Mar 1906
Oley Olson Cpl Co. G, 128th Illinois Infantry 21 Dec 1931
P
Nathaniel M. Parsons Pvt Co. I, 5th Iowa Cavalry 15 Oct 1919
Gustaf Peterson 8 May 1883
Peter Plant Pvt Co. G, 11th Vermont Infantry 22 Aug 1899
Loman Porter Pvt 1st New York Mounted Rifles 9 Dec 1896
Rufus Pryer Pvt Co. B, 23rd Wisconsin Infantry 12 Jun 1908
Q
....................................................................
R